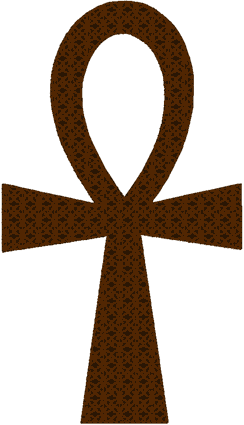 I want to get an ankh tattoo at the back of my neck, I haven't decided whether I want it like, at the top of my spine, or a bit higher so you can see it when I have my hair tied up, but I definitely want one.
I want it to be a similar shape to the tattoo on the right, but obviously on my neck.
Then I still want to get the two thick black lines on my arm with the moon cycle above it. I'm going to go find that really shitty paint thing I did showing it.
Yeah aha. Like that.
And then I still want to get the van gogh painting, but I'm going to get it done on my other arm, and I'm going to get it done sideways, so that it's not upside down for me when I look at it.
I was talking to my girlfriend about maybe getting other paintings that I love too, either next to it or on the other wrist, but for now these are the ones I want to get done first.
I also want to get some scarification done, on the wrist where I've got all my old self harm scars, I think it's kind of fitting aha. Idk exactly what yet, something that would make me look at my wrist and not want to ever cut myself again.